Instructors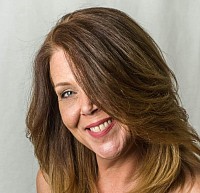 Miss Cayla Butler
Piano, Voice, Guitar & Ukulele Instructor
Cayla Butler is the owner of Butler Music School. She teaches piano, voice, guitar and ukulele lessons. She bought the business in 2010 to pursue her lifelong dream of making music a full-time career. She became a professional pianist and vocalist at age 14 and has been playing music as long as she can remember. Starting at a young age she took many years of private music lessons with Debbie Beach and Lynn Gentis Mayo. She attended Jenks High School and Tulsa Junior College focusing her studies on Music and Business. She began teaching at The Musick School in 2005 which was established by Scott Musick and became the owner in 2010. She has love, passion and the gift to teach music. She has served as worship leader and pianist for several local churches. Performs as singer/songwriter in the Cayla Butler Band, the Easy Street Band and the Hitmen.
Mr. Mark Burkholder
Guitar Instructor
Mark Burkholder has been a marine, a producer for a television company, a police officer, and is now the special projects manager for an aviation company in Tulsa, OK. While serving as a police officer in southern Alabama he would moonlight as the lead singer, rhythm guitar player, and harmonica player in the blues and jazz band, Delta Swing Syndicate. The one constant through all these changes has been music. Weather strumming a cheap acoustic on a Navy ship sailing the Pacific or up on stage in Alabama, music has been his passion. After receiving his Bachelor of Science degree from Oklahoma Wesleyan University, he went on to apply that degree toward being a law enforcement instructor in Oklahoma and Alabama. He believes in the power of understanding music as a language and encourages students to focus on theory and technique. However, he understands the importance of letting each person find their own path and enjoy the journey. He looks forward to helping you discover your musical path.
Violin and Viola Instructor
Micah Neely is a recent graduate from the University of Tulsa, achieving a Bachelor of Music in Viola Performance. As a student, he played with the Tulsa Youth Symphony in high school, and in college he served as assistant principal violist for 2 years and principal violist for 2 years. He has also played with the Tulsa Signature Symphony and the Symphony of Northwest Arkansas. He currently serves as violist for his church. Micah is the husband of Rachel Neely, a previous Butler Music School teacher, and is currently working at Tulsa Band & Guitars as the band and orchestra specialist.