Home Page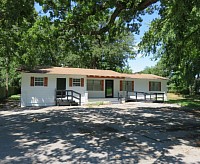 1239 W. Main St. Jenks, Ok 74037
Music Lessons for Everyone!
We provide online and in person lessons for
Piano, Voice, Guitar and Ukulele!
EPIC Approved Vendor for State of Oklahoma
Experienced Instructors and No Contracts
$100 per month - 4 half-hour lessons
Call to schedule your appointment today! (918) 748-1711

Our mission is to help every student develop their musical talent in a fun and relaxed environment. Our studio classrooms are equipped with professional instruments and amplifiers. We believe every student has ability and our goal is to help them reach their musical best.

We are located at 1239 W. Main St. in Jenks, Oklahoma