Lessons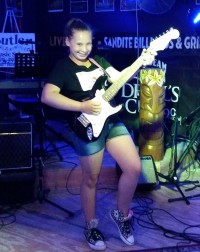 Music Lessons
Piano, Guitar, Voice and Ukulele Lessons
The Butler Music School has a number of experienced, professional instructors ready to help you learn almost anything. Whether you want to dive into the world of music theory and its applications, or just want to jam out to some familar songs, we will customize our lessons to fit your goals.
Our Teaching Philosophy - We strive to create fun, interactive lessons, combining music that motivates you with proper instruction on technique, theory, and other concepts that will allow you to play at the highest level. We place immense importance on hard work and consistent practice, and as such, we make sure that when you leave your lesson, you leave with inspiration and excitement about practice.
Piano Lessons – We teach people of all ages and experience levels. Most children are ready to start piano lessons around the age of 6 or 7. We generally use Bastian and Alfred Piano Course Lessons Books with our students to learn to read and play music. Additional materials such as A Dozen A Day and Hanon finger exercises are incorporated along with scales and chord progressions. Special songs for recitals and holidays are used to keep the lessons fun and exciting.
Guitar Lessons – Beginners use the Hal Leonard Guitar Method Book to learn the basics of music, such as counting, notation, time signature & dynamics. Advance students learn more complex skills such as chord progressions, finger picking, scales and lead guitar patterns. Learning popular material keeps the lessons fresh and entertaining.
Ukulele Lessons – Ukulele is a fun and easy instrument to play. It is a great stepping stone to learning to play guitar. Hal Leonard Ukulele Lessons and 365 Days of Ukulele Books provide a great combination of basic music notation and fun songs to strum.
Voice Lessons – We begin each voice lesson with vocal warm ups using scales and arpeggios. Each vocal exercise helps the vocalist gain control of their breathing, diction & dynamics. The lessons are customized to each student depending on their skill level, range and genre interest.
Recitals and Performances – We have recitals twice a year. This gives students opportunities to showcase their talent. Recitals are not required however they are encouraged. Participating builds character and courage.  Other performances may include singing or playing the National Anthem for sporting events and providing entertainment for Jenks City Events.